PREMISE
Bugles wanted to start building the same loyalty and brand-love they get from older generations, with  Gen Z in KSA. Socialize figured the best way to tap into this new audience was with a new approach to content, one that only they could understand.
CHALLENGE
Engaging the interest of Zoomers is a challenge; they're too savvy to care about traditional marketing messages and they see right through ads and plugs from influencers.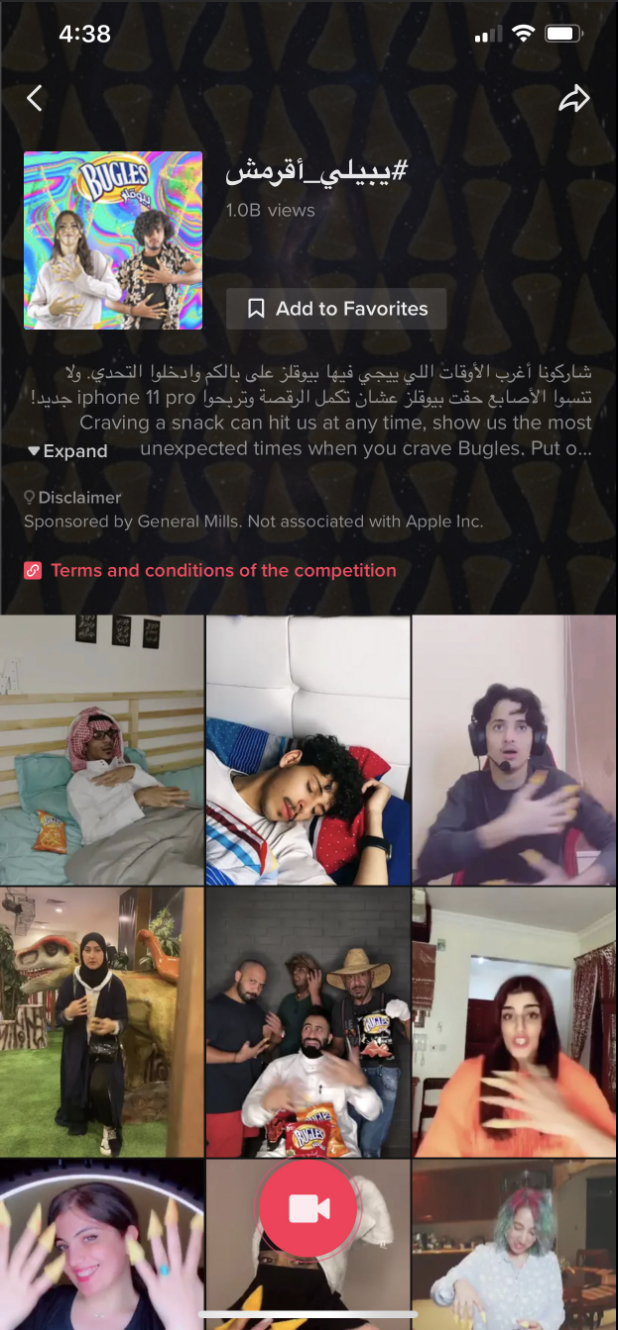 So how do Bugles – a one-of-a-kind snack actually reach these guys? By staying true to the brand identity – by being playful and surprising. The campaign simply started with that.
SOLUTION
We created a TikTok-first hero video packed with deep-fried memes, random visuals that changed every second, and a new dance move set to infectious music. With 81% of TikTok users browsing the platform with sound on, it was essential to have a unique soundtrack for the campaign. The brand utilized one of Socialize's new in-house offerings, Socialize Sounds, to create the original song: Crunch Time.
RESULTS
The TikTok Campaign gathered over 1.2 BILLION views! with around 166K hashtag entry videos