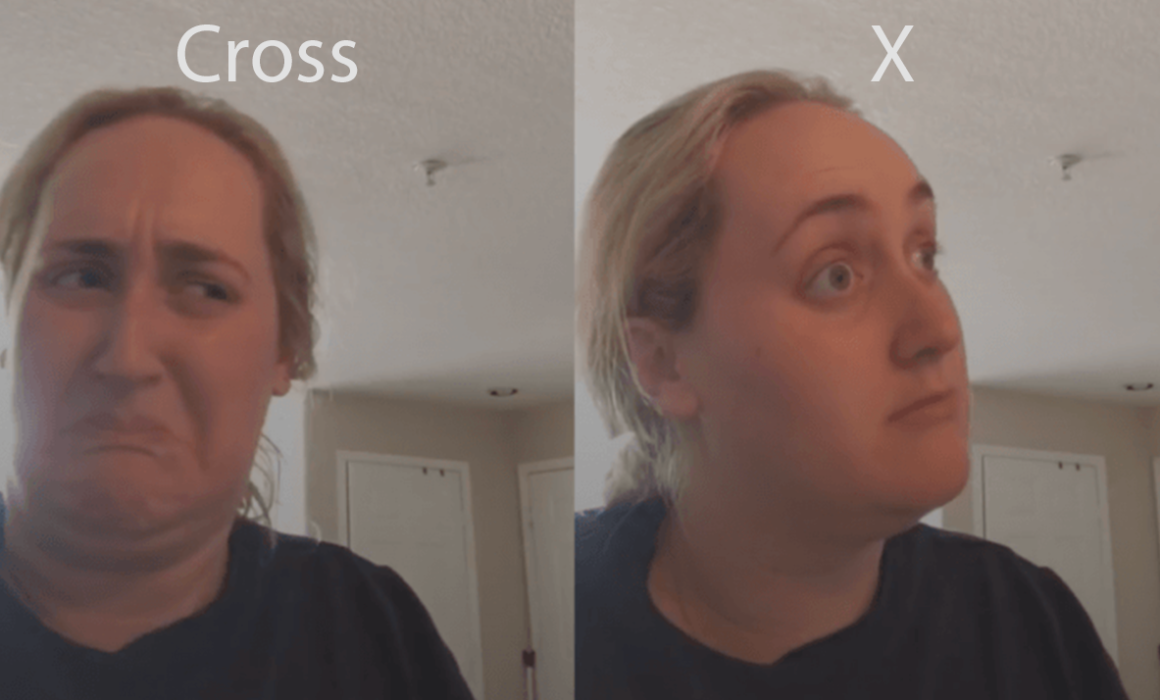 The internet is full of content that can make us laugh, freak us out and fill us with hope for the human race. But it's more than just trolls and lols. If you know what to look for, memes, tweets and everything in between can serve as an early warning system for cultural and behavioural shifts. Every other week, we'll be highlighting a few you might've missed.
This week, among other things, we're exploring the 'cultural impact' meme, Instagram dramas, and why PowerPoint presentations are a fan's best friend.
The 'cultural impact' meme champions moments that matter in 2019
The latest meme making the rounds on Twitter is comparing the things that people say have impacted culture, with what's really impacted culture. It looks like this:
cultural impact:

█   
█ 
█ 
█  _
Kombucha girl the
Brittany Broski beatles

— sad cowboy (@SaddestCowboy_) September 9, 2019
It's funny *because* it's ridiculous. Brittany Broski (the TikTok user responsible for 
this video
, which later became a meme) has around 750,000 followers on TikTok, most of which she garnered in the last month. The Beatles, comparatively, have sold more than 1.6 billion singles and 177 million albums in the US alone, having spent multiple decades creating music.
But it's also not entirely untrue – today, in some ways (or at least, to some people) Brittany Broski really is more culturally impactful than The Beatles. It's symbolic of the pace of contemporary media cycles, and also of how people find joy in connecting with each other over niche cultural moments online. Before, people connected over something the majority of the nation had seen. On the internet, it's about one scene from a film, one tweet from a musician or one facial expression made by a reality TV star.
TL;DR: In the past, people rallied around universal cultural touchpoints, but today, people relate to each other via niche cultural moments.
—
The video for 'Panini' by Lil Nas X is a comment on his own digital omnipresence 
Lil Nas X has followed the record-breaking 'Old Town Road' with new single drop, 'Panini', the music video for which was uploaded directly to YouTube:
It depicts actress Skai Jackson as the protagonist in a future complete with Blade Runner-esque ads, holographic smartwatch displays and Ubers touting in-ride entertainment. On each of these screens, Lil Nas X is there, inescapable despite Jackson's best efforts. The message is clear: these days, no one can evade Lil Nas.
But this isn't just about *his* omnipresence. It's about the always-on nature of tech in general, which gives multiple entities a direct line to our attention. It's about songs we're sick of hearing, strangers sliding into our DMs and brands that pay their way into our feeds – plugged heavily with brands including Uber, Fiat and Beats by Dre). Lil Nas is nodding to the 72% of 18- to 24-year-olds in the US who feel social media is a huge distraction, and the 64% who feel their age group should be more careful with how they use it. This isn't about cutting tech out altogether, but figuring out a better relationship with it.
TL;DR: People feel overwhelmed by the always-on nature of technology, but they don't want to live without it, either.
—
Playstation started a debate over the 'X' button on Twitter and everyone had an opinion
In an attention economy, it's the most controversial ideas that drive the most polarising opinions, which tend to get the most airtime on social platforms. Take this tweet for an example, which came from PlayStation's official handle a couple of weeks back:
It was in response to user @Arbiterwarpig, whose initial tweet read, "Anyone who says cross is a cop." Obviously, the rest of the internet had to weigh in, and the drama culminated in PlayStation putting out a poll to lay the issue to rest (81% say 'X' vs. 8% who say 'Cross').
The act of engaging in debate can be fun and personally beneficial; it's a way to identify with the self, build opinions, and distinguish in-groups from out-groups. And while political discussions around important topics (which often escalate to shouting matches before they've even begun) are leaving people feeling fatigued, menial, everyday disputes can be an effective way to drive engagement – especially if there's a point of contention that's ownable by the brand.
TL;DR: Polarising debates draw the most attention online, but they don't have to be political. There's a joy to be found in menial disputes. 
—
This deck about High School Musical shows that Slides are the perfect tool for stanning
A 19-year-old performing arts major from California has clearly watched the High School Musical trilogy a lot. She has a lot of strong opinions about one of the characters – Sharpay Evans – who she feels has been wrongly cast as the antagonist. And so she created a presentation about it on Google Slides, which she presented to her class, and then tweeted about:
i really made a whole powerpoint and presented it in front of my freshman college english class on why sharpay was NOT the antagonist of the high school musical trilogies and i think that is the most performing arts major thing i could possibly do pic.twitter.com/peepYaIOSF

— ✰em✰ (@emilycatnio) September 16, 2019
You can find the full presentation here. Much like fanfiction, presentations like this one are a creative way to perform the breadth and depth of its creator's fandom, for a number of reasons:
The format naturally lends itself to detailed, long-form content.
Its lo-fi picture-and-text aesthetic mirrors the aesthetic of memes.
The self-aware nerdiness of slides mirrors the ironic tone of internet humour.
It's why Twitter user @buzzkillary made this PowerPoint about how Lorde stole Lena Dunham's boyfriend, it's why a PowerPoint house party went viral, and it's definitely why this presentation went viral.
TL;DR: PowerPoint-style presentations are the perfect tool for people to demonstrate the breadth and depth of their fandom.