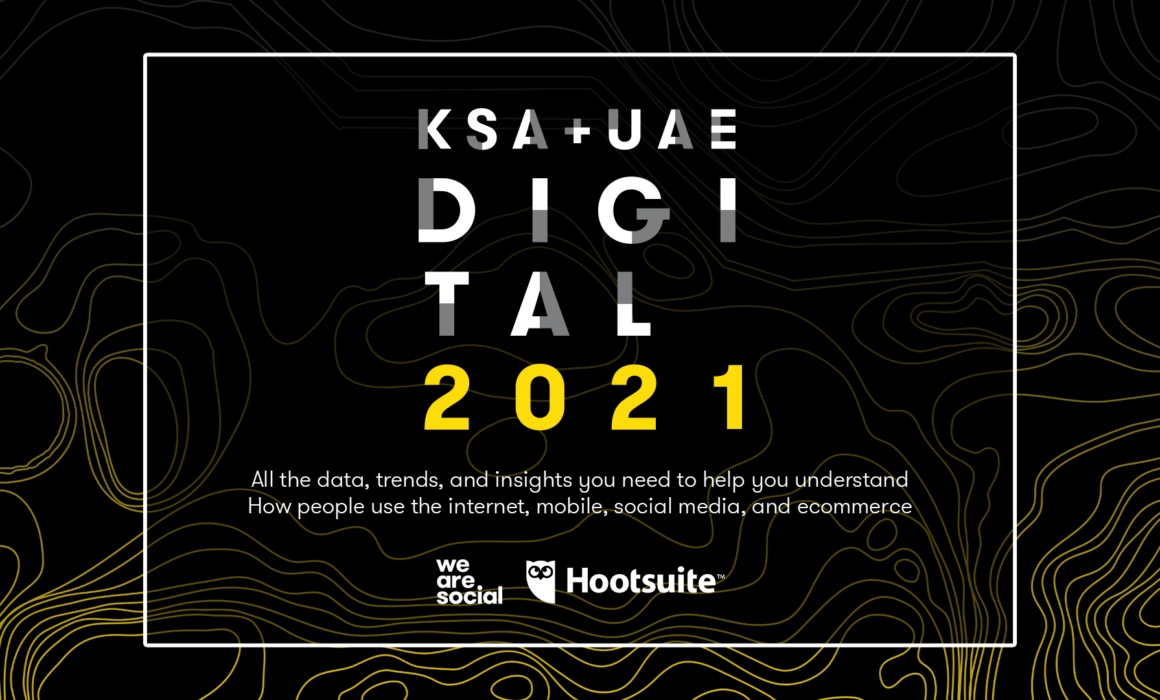 Today we launched Digital 2021: Saudi Arabia and Digital 2021: The UAE, part of our series of annual global digital reports (check out our global report, Digital 2021, if you haven't seen it already). They are comprehensive reports covering digital, social and mobile use in the regions.
Internet users in Saudi Arabia are more likely to hunt for information about brands they're interested in on social media platforms than search engines, and UAE-based internet users are on the verge of favouring social media.
In the KSA, the preferred primary way to conduct brand research among internet users aged 16-64 is to refer to social media, with 60% using this channel, ahead of 58% who use search engines. At the same time, for UAE citizens, 52% of internet users aged 16-64 use social media platforms to research brands. This makes it the second most popular source of information and just a fraction behind search engines, which are used by 53%. No other channel is close in terms of use – in third place comes consumer reviews, which 38% of this group use to do brand research.
This reflects the huge role platforms like Facebook and YouTube play in the UAE, where social media has penetration of 99%, higher than any other country in the world. Accordingly, Digital 2021: The UAE suggests that brands prioritise social media ad spend over investment in search. In total, $171 million was spent last year in the UAE on social media advertising, up 3% year-on-year, making it the biggest ad spend category out of all digital media.
The report also reveals that the average time spent online by internet users each day is 7 hours and 24 minutes, putting the country ahead of the global average but only by around half an hour. Internet users aged between 16-64 spend 2 hours and 55 minutes on social media platforms each day on average, making it the second most popular online activity behind watching broadcast and streamed television. YouTube, Facebook and WhatsApp are the three most popular social media platforms.
Saudi internet users spend an extra 21 minutes online on average compared to their UAE counterparts, but are similarly active on social media, spending an average of 3 hours and 6 minutes a day using it. A year spent in lockdown has driven penetration for almost all the popular social channels in the KSA. The percentage of internet users aged 16-64 accessing YouTube, for example, was up by 15 points, while Twitter penetration rose 13 percentage points. The three most popular social networks in order are YouTube, WhatsApp and Instagram.
Other key findings in Digital 2021: The UAE and Digital 2021: Saudi Arabia include:
Gaming is a huge and growing area of interest: In the KSA: 91% of internet users aged between 16-64 play video games on any device – the ninth highest rate globally, and 86% in UAE. Time spent using a gaming console in the KSA has increased from 1 hour 33 mins to 1 hour 58 mins year-on-year.
Online shopping in the UAE has seen a massive rise, with annual growth of 38% in the consumer products ecommerce market. While travel and accommodation spend was down by almost half, there were significant increases in the amount spent online on furniture & appliances, up 46%; clothes, with a 42% rise; and food & personal care, where sales leapt 55%
In the KSA the increase in the consumer products ecommerce market was less dramatic, but still up by an impressive 28%. Spend on travel and accommodation plummeted by 46% but every other category saw a marked increase. Online spend in the food & personal category was up by 38%, while Saudis spent 28% more online in the toys, hobbies & DIY category
The value of the digital ride-hailing market declined by similar levels in both the UAE (-40%) and the KSA (-41%) in 2020 as travel and tourism were curtailed by the Covid-19 pandemic. At the same time, online food delivery services saw a leap in demand, with the total value increasing year on year by 31% in the UAE and 32% in the KSA
Akanksha Goel, managing director at Socialize (part of the We Are Social network), commented on the report findings:
"We already knew that UAE and Saudi citizens love social media platforms but it's really interesting that internet users are increasingly turning to them for information when they're thinking about buying things and on the hunt for brand info. While other global markets place more emphasis on search, it goes to show that a one-size-fits-all approach to digital marketing is a waste of resources and that you can never underestimate the value of local knowledge."
To get in touch with Socialize to discuss your digital marketing approach, email us at hello@socialize.ae