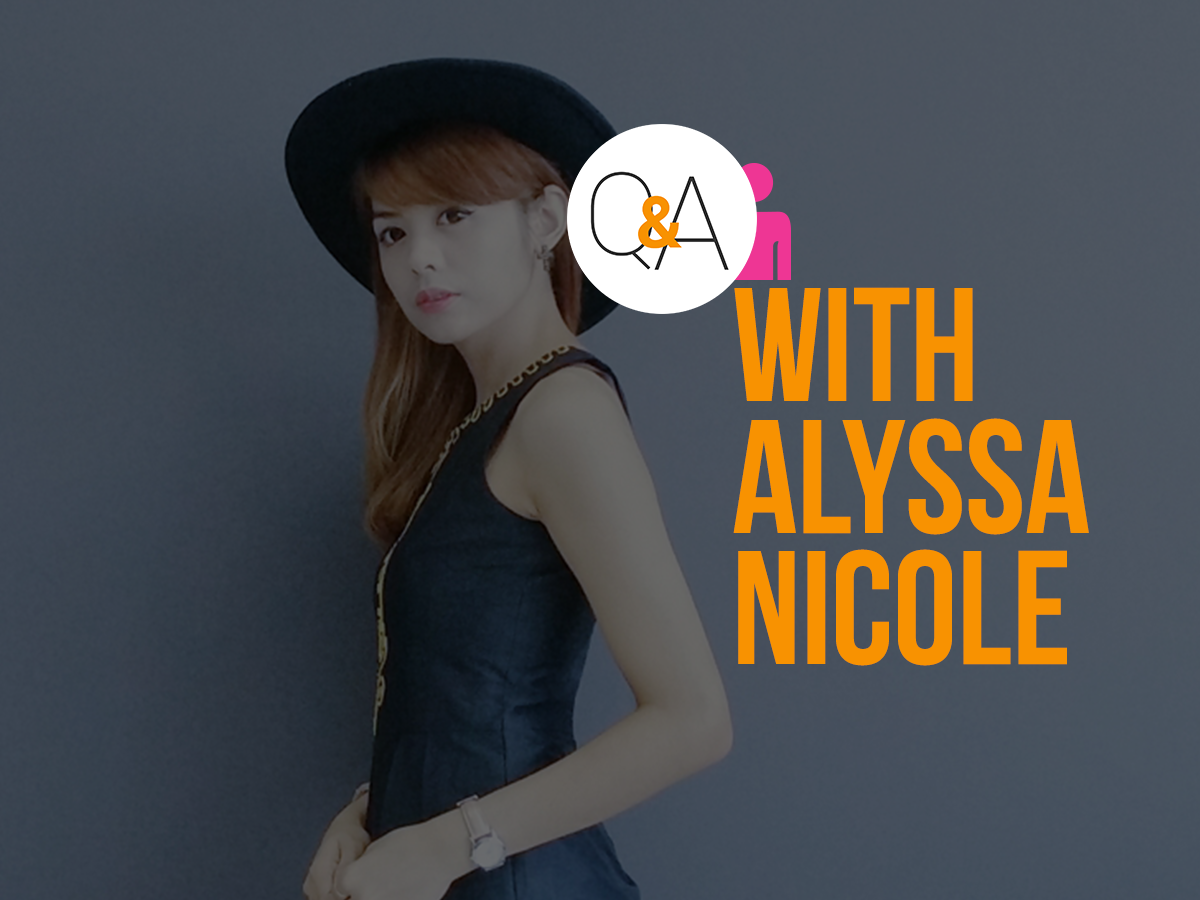 Alyssa Nicole helps us see the beauty in everything. She perfectly combines simplicity and elegance in every single one of her blog posts – whether it be about fashion, food or having fun. At FrontRow, we find ourselves wanting to more about the woman behind techemoda.com – so we decided to do exactly that and asked Alyssa a few questions about herself.
Q: At which store would you like to max-out your credit card?
A: Moodfabrics! They have a massive selection of beautiful fabric, and I would love to use all of them to design apparel 🙂
Q: What was your favourite toy as a kid?
A: I didn't really play with toys when I was a kid but one of the things I loved, up until know actually, is the Playstation and Xbox. I enjoyed playing video games such as Resident Evil Nemesis & Devil May Cry. Actually, these two are my favourite!
Q: What was the first prize/award you ever won?
A: My first prize/award I won was from a beauty pageant. I used to join a lot of pageants back in college. My mom took me in because I'm a shy person with very low self-esteem. I was the ugly duckling of my school for most of my teenage life. I endured teasing on a daily basis, simply based on the way that I looked. I am sensitive and admit that it hurts sometimes but I have also developed quite a thick skin through participating in a lot of contests. It's either beauty pageants, dancing, sports, cosplay or art contests.
Q: If you could choose your age forever, what age would you choose and why?
A: I would love to stay 25. But only physically. Mentally, I would love to still gain knowledge & experience, and with a 25 year old body, I could put my experience to good use.
Q: If they made a movie about your life, who would you want to play you?
A: Emma Watson! She symbolizes the idealistic, loving, and hopeful sides of my nature.
Q: What item do you have that you should probably throw away but never will?
A: So many things! Like my sketch pad back in school, notepads, and some old clothes. I boxed them up because I've never had the heart to throw them away.
Q: Who is your favourite influencer? Why?
A: Jenn Im. I absolutely adore this woman. Over the last two years or so, she's grown to become my favourite influencer. She's talented, down to earth, and she lives her life the way she wants to be.