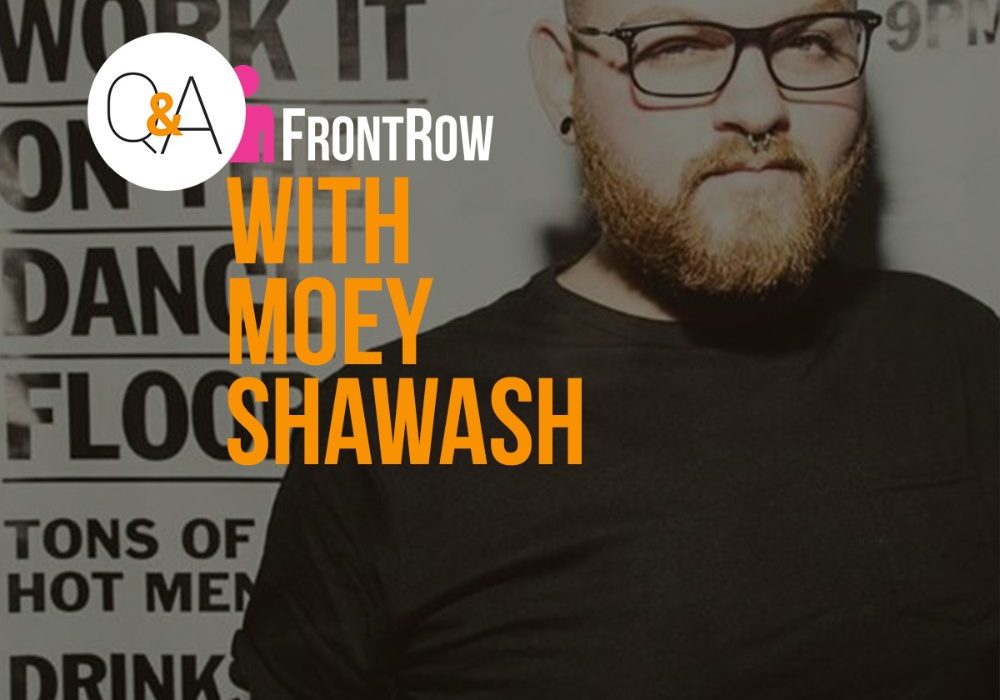 The incredible Moey Shawash showers us on the daily with his shots of mouth-watering food, relatable quotes and global escapades. Oh yes, we all know about Moey in front of the camera… but what about behind the scenes? The #FrontRowArabia team decided it was time to have a chat with Moey and ask him the real questions in life. Here's what he had to say!
Q: What was your favorite toy as a kid?
A: A small plush teddy, Winnie the Pooh 😀
Q: What was the first prize/award you ever won?
A: A Sega Mega Drive 2 – back at school, I won the best presenter at age 6.
Q: At which store would you like to max-out your credit card?
A: Probably an electronics store – buying gadgets and trying them out – or maybe buying tickets to fly to places I've been and never been to.
Q: If you could choose your age forever, what age would you choose and why?
A: 24, so I can turn 25 every year and accomplish something as a quarter of a century achievement
Q: If they made a movie about your life, who would you want to play you?
A: Definitely Zach Galifianakis, we look alike.
Q: What item do you have that you should probably throw away but never will?
A: My first Macbook. I paid for it by myself and it is 9 years old now.
Q: Who is your favourite influencer? Why?
A: Casey Neistat; he is awesome and different.