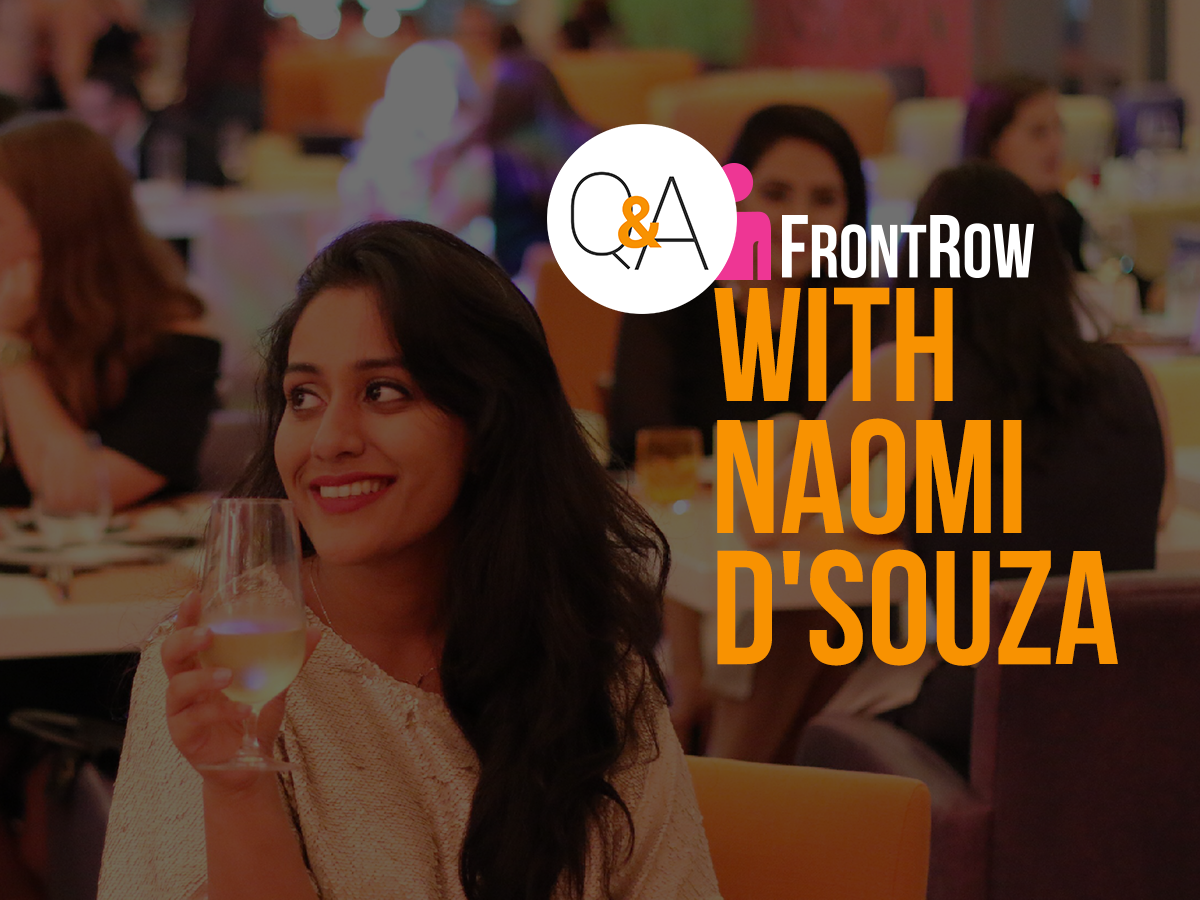 Naomi D'Souza; half Mechanical engineer, half internet icon. We can't get enough of her incredible food and travel adventures around the Middle East. FrontRow decided to ask her a few questions to learn more about the woman who manages to balance it all.
Q: At which store would you like to max-out your credit card?
A: Sephora and Virgin Radio Megastore. I can never have enough makeup or gadgets!
Q: What was your favorite toy as a kid?
A: Teddy Bears and mechanical tools. I have always loved the concept of having teddy bears around me ever since I was a child. I used to even play around with tools with my dad (as he is an engineer). That sparked the engineer in me and now I'm a Mechanical Engineer.
Q: What was the first prize/award you ever won?
A: Singing. I love singing!
Q: If you could choose your age forever, what age would you choose and why?
A: 23 (my current age) as my life's currently going at a super fast rate and everything's going exactly as planned. I am doing my Masters in energy, working full-time at IBM, handling my website and social media, working out, going for reviews and managing my personal life. Trying to be a tough cookie, getting noticed, meeting new people and definitely having fun 😉
Q: If they made a movie about your life, who would you want to play you?
A: My sister. She is the only one who knows me well enough to pull off that role. No one can be me 😉
Q: What item do you have that you should probably throw away but never will?
A: Clothes one size less. I always/still believe I'll lose weight to fit into those clothes again. My Mamma didn't raise a quitter you see! #LOL
Q: Who is your favourite influencer? Why?
A: Sazanbarzani; She started from scratch, went through several ups and downs and is now one of the most influential bloggers in the world. She is super down to earth, kind and has not let fame get to her head. She behaves like a normal girl and her relationship is undoubtedly #RelationshipGoals! I also love Dennistheprescott. He is one of my favourite food photographers/blogger. His photography is phenomenal and I hope I get to that level some day!