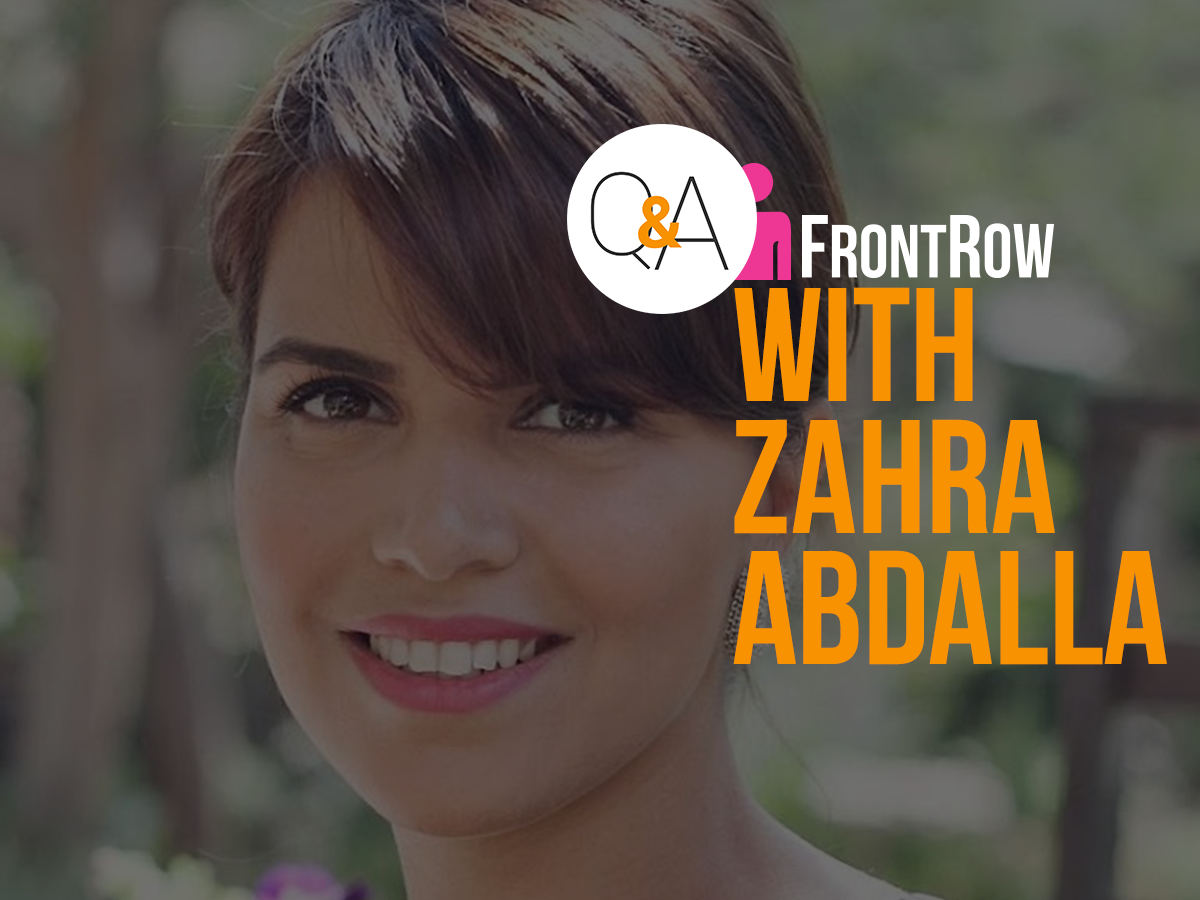 Zahra blows our minds on the regular with her breathtaking food fusions. How does someone even come up with Lasagna cupcakes, let alone absolutely nail them? As a result, in hopes to understand the genius behind the Shawarma Spring roll, FrontRow decided to ask Zahra Abdalla some hard-hitting questions.
Q: At which store would you like to max-out your credit card?
A: I have an obsession with all things related to the kitchen.  When I travel, I am always on the hunt to buy unique food styling props.  In Dubai, you can always find me picking up new pieces from Crate & Barrel, Pottery & Barn and Tavola Shop.  I can never buy enough Le Creuset Pots!
Q: What was your favorite toy as a kid?
A: I loved my little tea set.  I would have make-believe tea parties with my dolls and friends.  I would always make cupcakes with my mom and serve them to my doll and teddy bear friends.
Q: If you could choose your age forever, what age would you choose and why?
A: I like my 30s! I am comfortable in my skin, it takes a lot to phase me and in general I am more confident of myself. During my 20s, I was on a journey to find myself and my passion.  In my 30s, I found my passion with food and I am constantly working to hone my skills in the kitchen and the food-blogging sphere.
Q: If they made a movie about your life, who would you want to play you?
A: I love Meryl Streep.  I fell in love with her roles in Julie & Julia and It's Complicated.  I think she is a talented, confident and an amazing actress.  I think she would be someone that could capture all facets of personality; she would be someone that could be serious, loving and also comfortable enough in her skin to be silly and make a fool of herself.
Q: What item do you have that you should probably throw away but never will?
A: I have a jean jacket that is probably over 20 years old; it is a bit small on me but I love it.  I had it when I was in high school, wore it during my university years and I still wear it now.  It has travelled with me on my back-packing trips around Europe and South America, and moved with me to Dubai over 13 years ago.  I love how the jacket carries so much of my personal history. It makes me happy and, more importantly, reminds me of my school days that were filled with adventures
Q: Who is your favourite influencer? Why?
A: I have a lot of respect for Huda Kattan.  She is someone that started her career as beauty blogger/makeup artist and has become a very successful entrepreneur with a product line and a name that is globally recognized.  I love that is she a strong and hard-working woman that inspires a lot of young women.