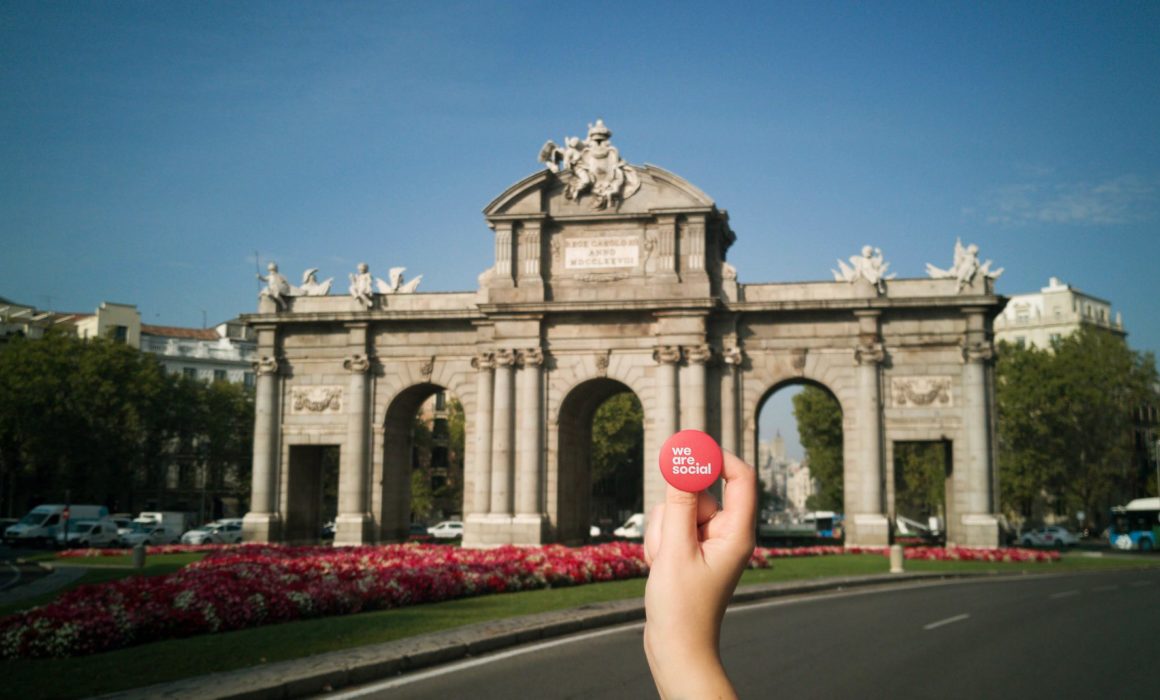 BIG NEWS!
We are thrilled to announce the official opening of a brand newWe Are Social office in none other than… Madrid!
A bustling social and cultural hub of both Europe and the world, Madrid has been an ambition for the We Are Social network ever since we started our global expansion.
Well, today's the day! We are officially in España and ready to get to work with a top-class team in what is now our 12th office, in 10 countries, across five continents.
With an already enviable list of clients, the Madrid office will immediately start servicing some of our network's iconic brands, including both Lavazza and Bic.
Well-known for its creative talent, the team will be led by Managing Director, Alberto Jose Pachano Gonzalez, working hand-in-hand with David Sousa as creative lead.
Co-founders and CEOs of We Are Social Milan – Gabriele Cucinella, Stefano Maggi and Ottavio Nava – will become joint CEOs of We Are Social Italy and Spain, so the foundation for successful, innovative work is already in place.
Just three months after expanding into Dubai with Socialize, this exciting news marks an inspiring new chapter in the We Are Social history books, and the latest step forward in our global social expansion.
For now, there's really only one thing left to say… ¡Bienvenido Madrid!